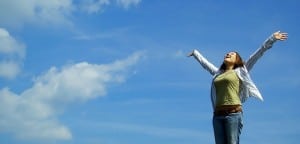 When planning to get a loan anytime in future with the lowest interest rates possible, you must have a good credit score. You may have bad credit in the past but it does not mean it will remain on your credit reports forever.  You probably have to find definitive ways to rebuild your credit and start to see it coming back from red to the green again.
The best way to repair an unfavorable credit history begins with hiring the best credit repair company that can get the job done. Don't be dampened by the default payments that caused the bad credit history, you can begin to rebuild credit positively once you are financially secured. But even when that problem has been solved, the bad marks are still there on your credit reports. So what can you do further? This article will give you some tips on that.
While it is easier to rebuild your credit than it was to pay off the debt, you should never give up on improving your credit scores. In order to rebuild bad credit fast, it's always best to get the negative items removed first before applying for a secured credit card or adding positive credit onto your report. While there are many companies that offer credit repair services, always ask a lot of questions in regards to how much would it cost, and ask them how to improve your credit score.
Most credit repair companies offer low monthly payments plans but take over a year to remove all the negative debt off of your credit reports.  Where as a credit repair sweep service can get rid of those negative accounts in a very short time frame.  For example, most credit repair companies will charge you to sign-up ($100 or more) and then they'll charge you $100 per month, but if they take over a year to get only half of your negative accounts removed…was it worth it?  When you sign up with a credit repair sweep service, you can expect to get fast credit repair results and efficiency without wasting your time and money.
Secured Credit Card
Secured credit card is the first option you can consider. To get you started using a secured credit card, an initial sum of money must be deposited into your account. The credit limit will most likely equal to the amount of your deposit. The most important is to show good financial behavior and the bank will raise your credit limit in due time. Secured credit card is not your dream card but you can use it to rebuild credit as most credit card companies will not approve your application due to the bad credit history.
Gas Station Credit Card
Gas station credit cards can be used for buying gas, car repair, and paying for a meal in a restaurant within the gas station premises. Although the interest may be slightly higher, it can easily rebuild bad credit over time.
Department Store Credit Card
Get a department store credit card and buy the goods from a department store to rebuild bad credit. The store has plenty of items you can choose, making purchase regularly in not difficult. Payment by credit cards is simple but also remember to keep your card balance each time you make a purchase.
Getting a Personal Loan
Secured personal loans can also help to rebuild credit. Secured personal loan are loans that require a property as collateral. Lenders favor secured loans as compared to unsecured since they are eligible to sell your assets if you default on payments.
Regardless of the types of loans, you should not default on payments at all times. Just remember to pay more than the minimum payments if you just cant afford to pay off the entire debt. It significantly reduces your debt and interest you have to pay in due times.
Please bear in mind your credit cannot be fixed overnight but it can be fixed quickly by choosing one of the best credit repair companies that do credit sweeps. Be realistic and slowly wait for the time to come.  At least check with the experts or do a little research online to gather some insightful information related to rebuilding credit. However hard you may have tried, the general rule of paying the loans on time is the first and foremost rule you must follow. The rest is just a waiting game.